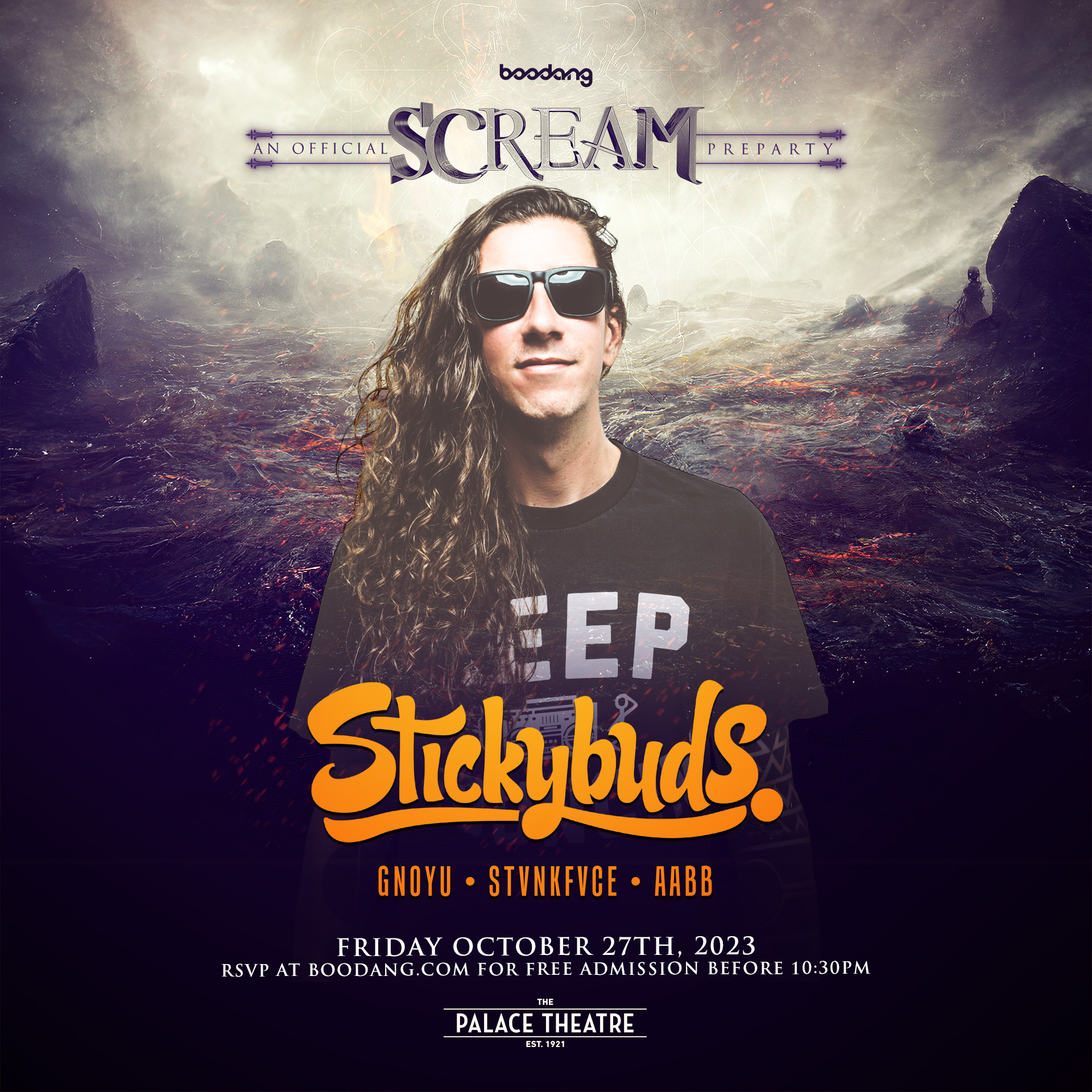 Stickybuds / Scream Pre Party- Calgary

| | |
| --- | --- |
| | October 27, 2023 |
| | 9:00 pm |
| | Calgary, Canada |
| | The Palace Theatre |
| | Google Map |
RSVP (FREE)
From the funky depths of the Canadian West, Tyler Martens has been touring the world and releasing exceptional music for over a decade.
Renowned for his skills on both the turntables and in the studio, Stickybuds has become one of Western Canada's finest exports, performing live in over 25 countries and growing. His ever impressive list of touring accolades includes acclaimed venues and festivals such as Burning Man, Shambhala, Envision, "We Love Space" Ibiza, Boomtown, and Glastonbury Festival.
As a resident of Canada's Shambhala Music Festival for the last 15 years, he's honed his unique DJ-style of mashing genres, acapellas and tempo changes with live turntablism and impeccable music selections. Celebrated annually by fans around the world, his Shambhala mixes released every summer showcase the best of Sticky's incredible ability to blend elements of funk, reggae, drum n' bass and broken beats, all reworked and edited with exclusive acapellas, original productions, and sought-after custom VIPs.
As a DJ, Producer, and Educator, Tyler has dedicated his life to sharing his passion of music. When global touring came to a halt in early 2020, Sticky launched "The Different Strains Show" – a new weekly live stream broadcast every Wednesday on Twitch, YouTube, and Facebook to his fans around the world, further cementing his impact as a leading tastemaker and positive icon in the worldwide DJ community.