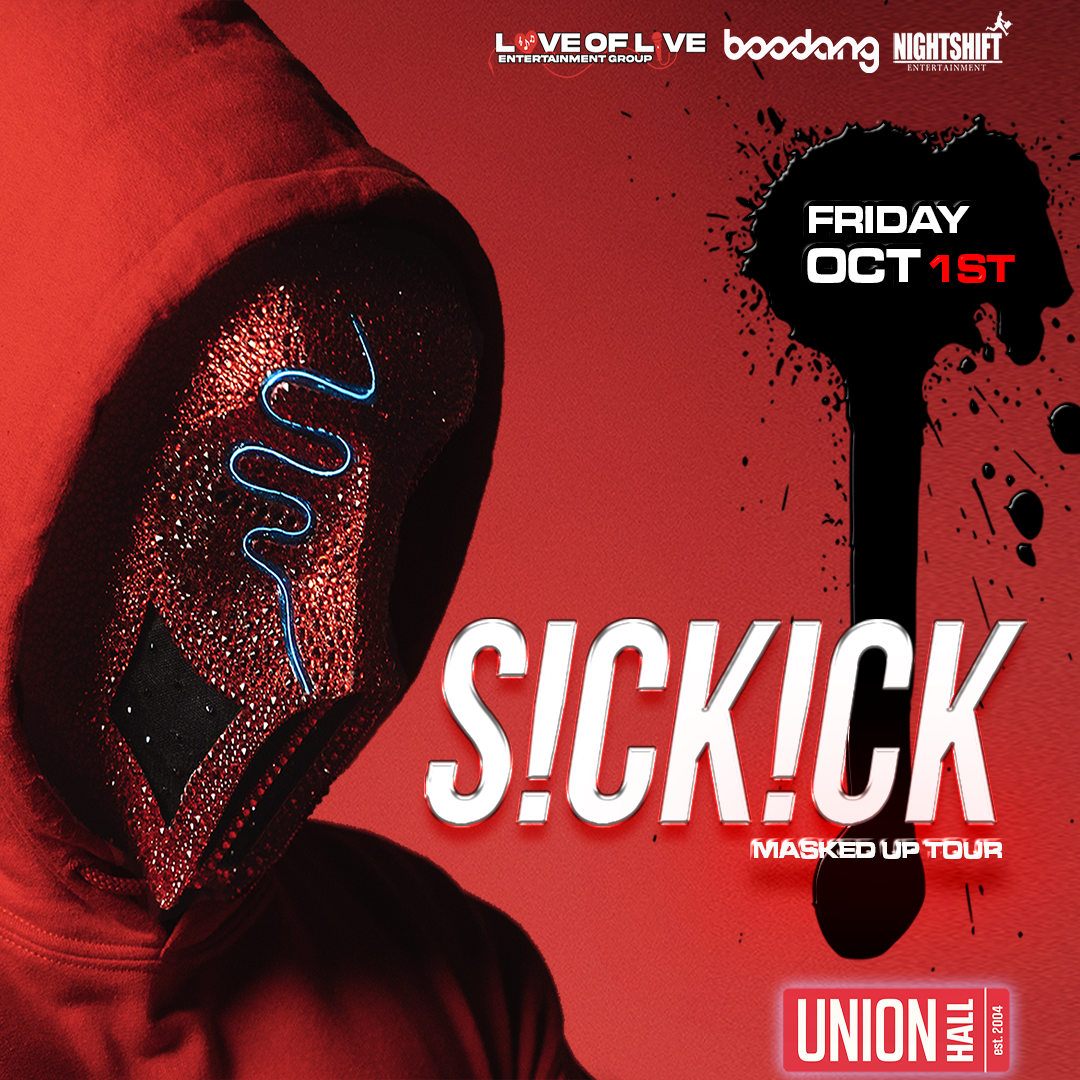 SICKKICK

| | |
| --- | --- |
| | October 1, 2021 |
| | 9:00 pm |
| | Edmonton, Canada |
| | Union Hall |
| | Google Map |
Buy Tickets
Sickick is a masked DJ, producer, and vocalist who samples the world around him to create his dark and sensuous "sickhop" songs.
• Although Sickick protects his identity, he has confirmed that he is Canadian. In 2016, he opened a show for Drake.
• He created the masked Sickick character as a means of dealings with fear and anxiety that once held him back.
• The artist uses sampled sounds from the world around him—such as the hiss of a spray-paint can—to build his compositions.
• He has described his music as "sickhop," a custom blend of pop, hip-hop, EDM, and other influences.
• Sickick's seductive 2017 single "Mind Games" has more than 40 million streams across platforms.
• In addition to releasing his own material, Sickick regularly remixes songs by other artists. His 2017 take on J. Cole's "GOMD" has tens of millions of streams.