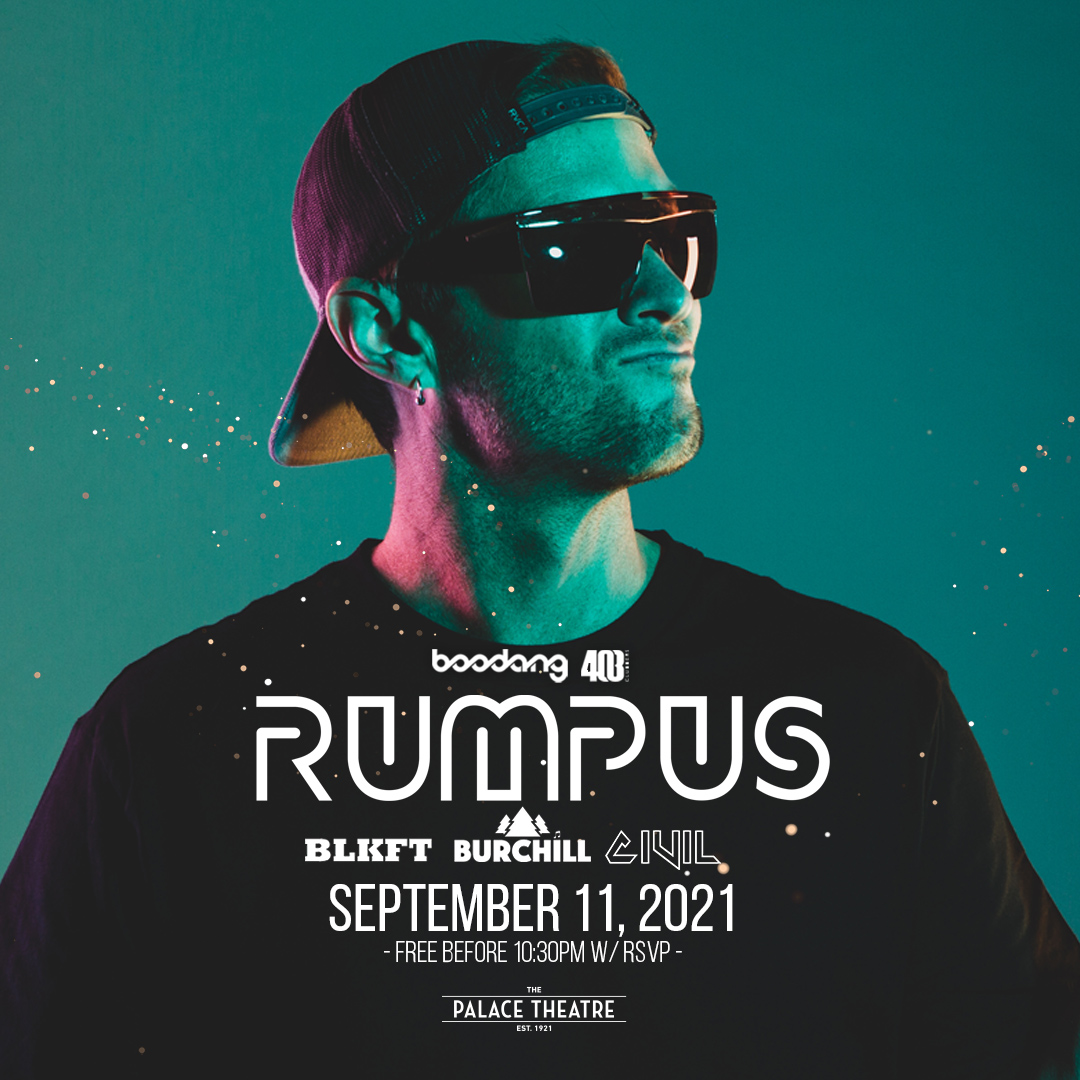 Rumpus

| | |
| --- | --- |
| | September 11, 2021 |
| | 9:00 pm |
| | Calgary, Canada |
| | The Palace Theatre |
| | Google Map |
RSVP (FREE)
Rumpus aka Danny E. was originally a drummer, but has since delved into the world of electronic music. Banging sticks from the age of 12, he has evolved into an intrepid DJ and producer. Although his productions generally associate with house music & breaks, his live show ventures into many other genres all the way from Ghetto Funk to Drum and Bass.
His sound is fresh, versatile and mercurial. When DJing live he symbiotically combines mixing and live drumming; enhancing the music he plays to create an original prominent sound. With the ability to keep any audience hooked to the dance floor, he is considered off limits and is known for keeping crowds guessing what musical path they will journey down next.
Having been in bands since he was a teen, he is no stranger to the music scene. He has already performed all over his home country of Canada, and played at festivals in the United States, South East Asia, Central America, and Europe. He also holds a seasonal residency in Nicaragua at the ever famous Sunday Funday Pool Crawl.
Some of his supporters and acts he's played with include Skrillex, AC Slater, Diplo, GRiZ, Krafty Kuts, Adventure Club, Stickybuds, Mija, Anna Lunoe, Yolanda Be Cool, The Funk Hunters, and Neon Steve. This international marauder has released a tune with Smalltown DJ's on Australia's iconic 'Sweat it Out' label, also supporting artists like A-Trak, Whats So Not, and Vanilla Ace. Expect to see this beat savvy Canadian peddler about as he trifles through Europe, the United States, and Central America in 2017!