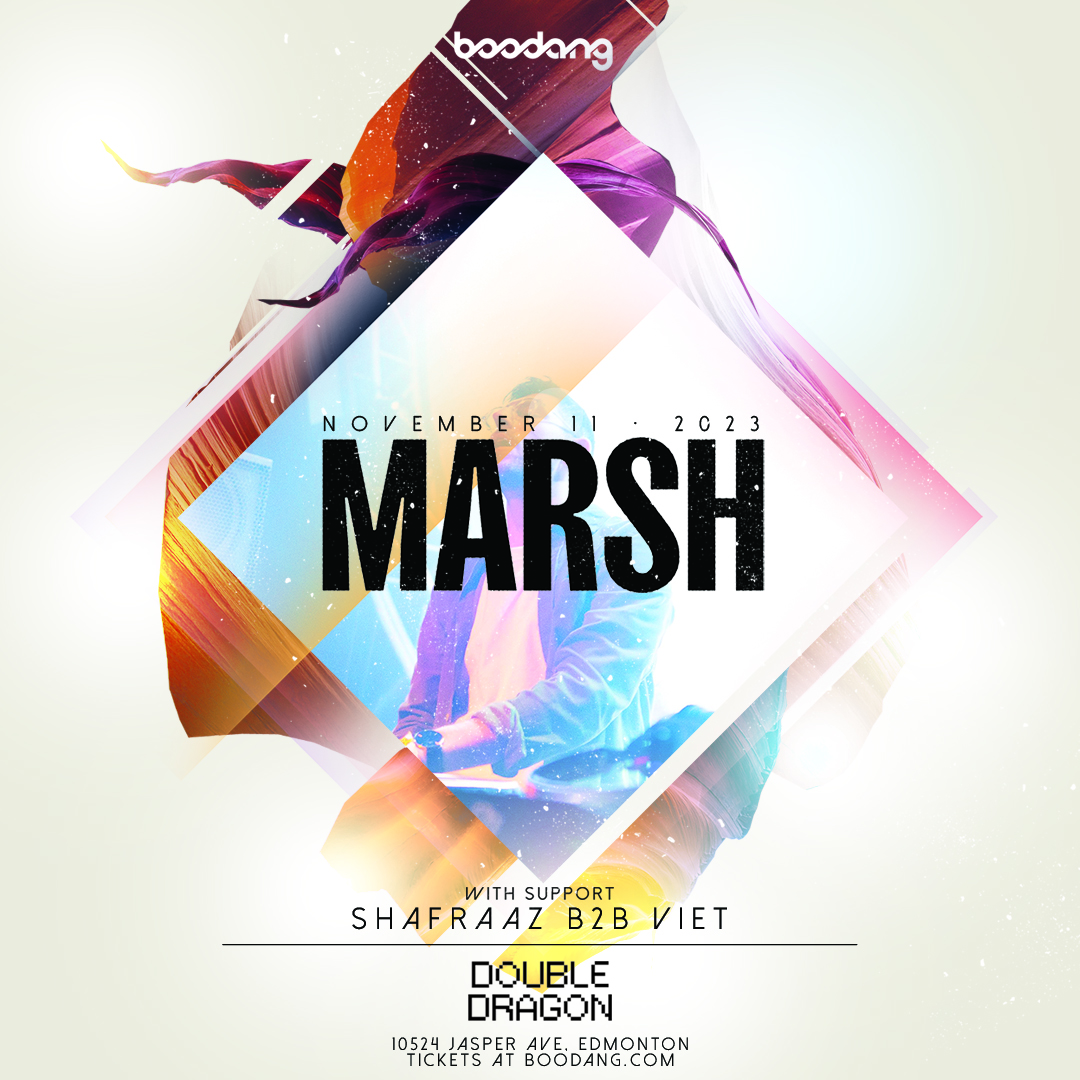 Marsh- Edmonton

| | |
| --- | --- |
| | November 11, 2023 |
| | 10:00 pm |
| | Edmonton, Canada |
| | Double Dragon |
| | Google Map |
BUY TICKETS
Get ready to embark on a sonic journey like no other as Anjunadeep sensation Marsh takes center stage at Double Dragon on November 11th in Edmonton! Experience the magic of his mesmerizing melodies and lush, emotive beats that have captured the hearts of music enthusiasts worldwide.
Marsh's enchanting and genre-defying music will transport you to a realm of musical bliss, where time seems to stand still. From ethereal harmonies to pulsating rhythms, his artistry creates an atmosphere that is both captivating and uplifting. Prepare to lose yourself in the lush landscapes of sound as he weaves together a tapestry of emotions through his meticulously crafted tracks.
But the excitement doesn't stop there! Witness an electrifying back-to-back performance by the dynamic duo, Shafraaz and Viet. Their seamless blend of tunes promises to keep the energy flowing and the dance floor alive, setting the stage for an unforgettable night of music and camaraderie.
📅 Date: November 11th
🕒 Time: Doors open at 10PM
📍 Venue: Double Dragon, Edmonton
Join us for an evening of sonic exploration, where lush melodies and pulsating beats will collide, creating an atmosphere that transcends the ordinary. Don't miss this chance to be a part of a musical experience that will linger in your heart long after the last note fades away.
Secure your spot now and let the music of Marsh, Shafraaz, and Viet sweep you off your feet in a night filled with rhythm, harmony, and unforgettable memories. See you on the dance floor! 💃🕺