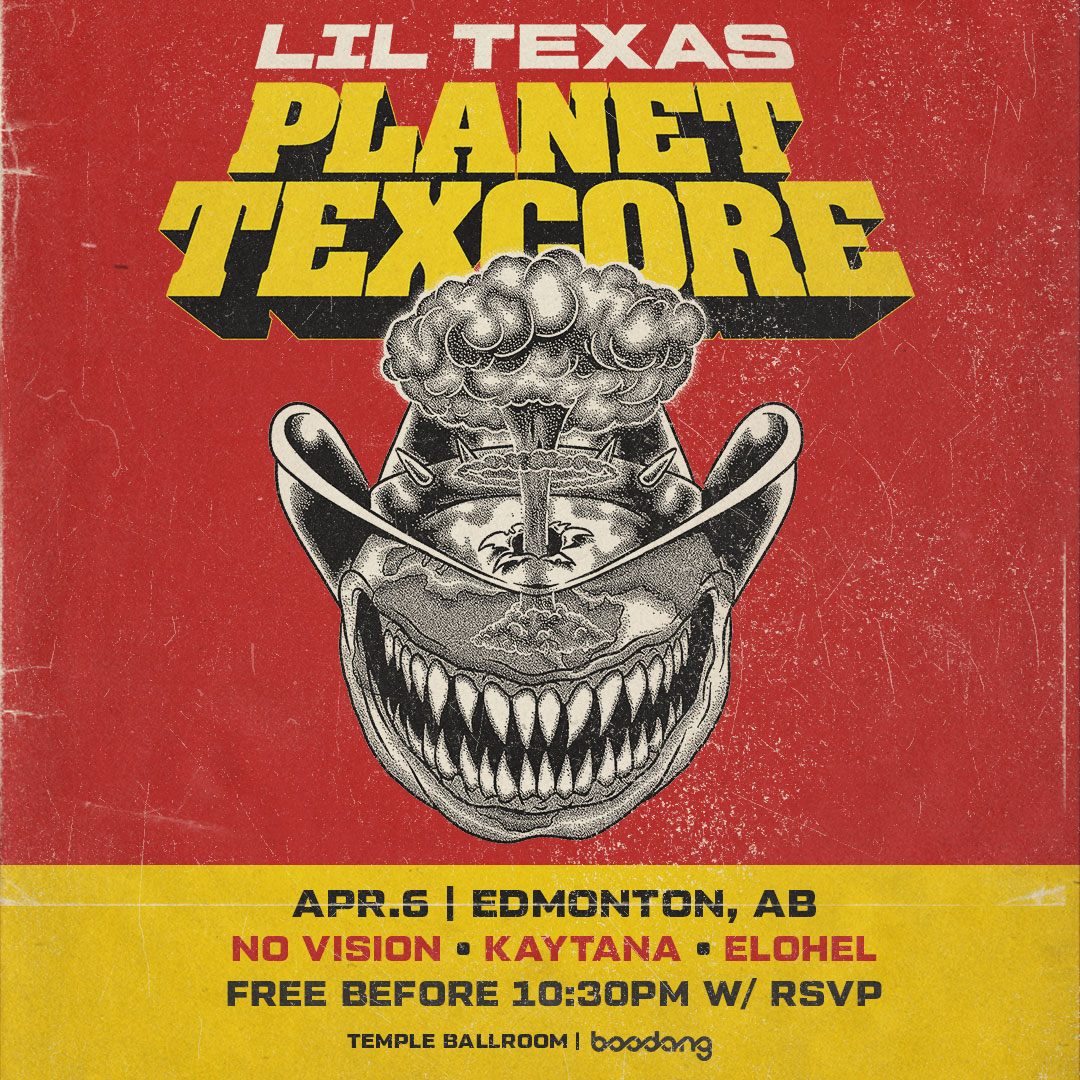 Lil Texas- Edmonton

| | |
| --- | --- |
| | April 6, 2024 |
| | 9:00 pm |
| | Edmonton, Canada |
| | Temple Ballroom |
| | Google Map |
RSVP (FREE)
Lil Texas has become a new household name for speed freaks around the world. You can find Lil Texas' earth-shattering kicks on world-renowned record labels, including Masters Of Hardcore, Barong Family, Welcome Records, and more. A master collaborator, Lil Texas consistently links with forward-thinking acts in dance music and beyond — he's released music alongside Kayzo, Dorian Electra, Deadly Guns, and many more across a variety of styles. Through his unconventional approach to music, he's inspired artists who've never delved into hardcore before to join the Texcore movement, engaging their audiences in the most extreme form of dance music. Lil Texas' off-kilter style has also caught the attention of music's biggest names — Lady Gaga and Elton John enlisted his hardcore flair for a remix of their single "Sine From Above" in 2021.
But the music is just one component of his world domination: Lil Texas delivers the ultimate hardcore experience through his live DJ sets, commanding a crowd beginning at 160 BPM and ending his set with the fastest music in existence. He's brought his extreme act to world-famous festivals such as EDC Las Vegas, Tomorrowland, Ultra Music Festival, and more, where fans will witness Lil Texas break glass bottles over his head and strip almost completely naked by the end of his set. What's more, Lil Texas continues to sell out headlining shows in multiple regions around the world, proving that hardcore has a new, exciting home in the United States.
As the American captain of 200 BPM, Lil Texas will stop at nothing to make you dance until you hit the ground.