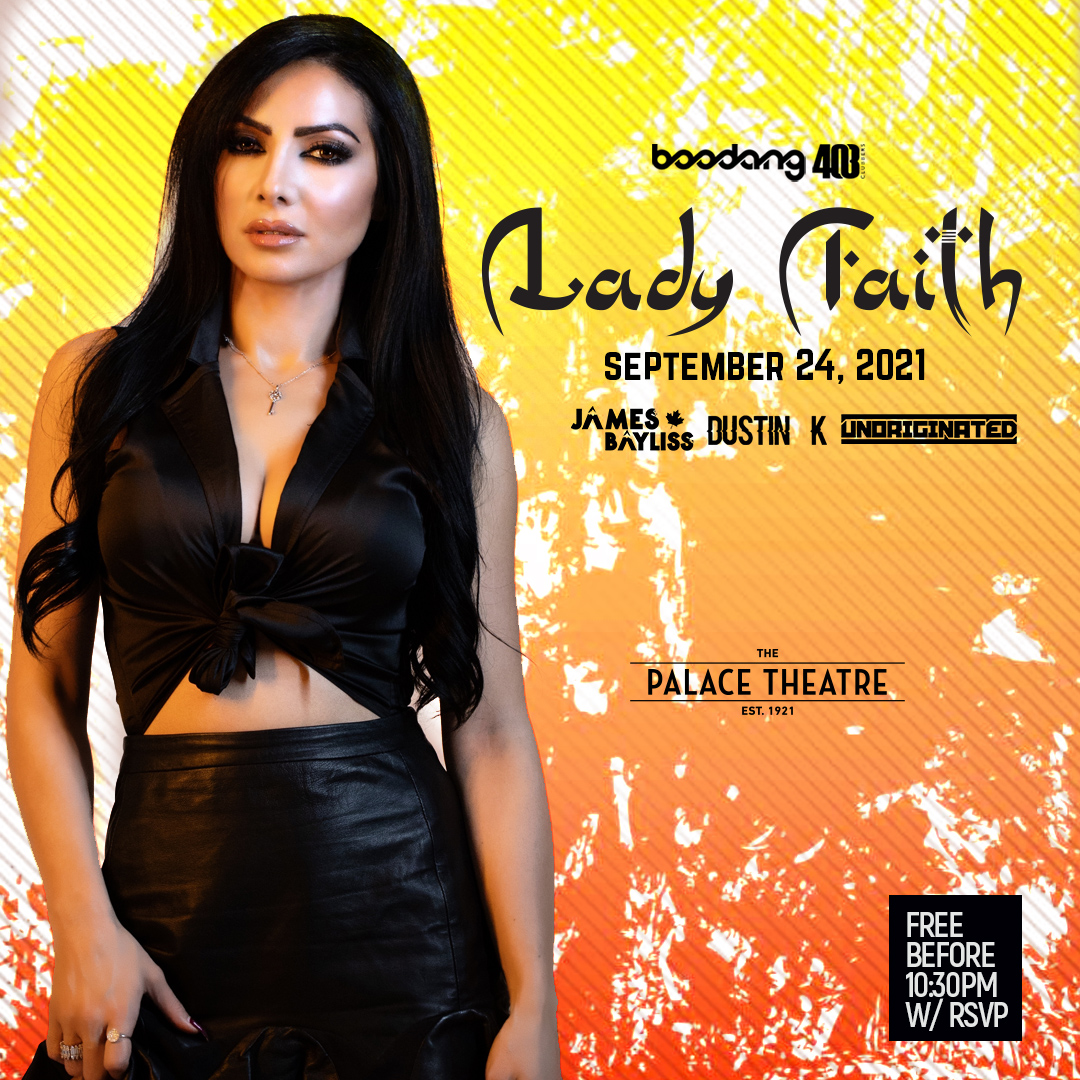 Lady Faith

| | |
| --- | --- |
| | September 24, 2021 |
| | 9:00 pm |
| | Calgary, Canada |
| | The Palace Theatre |
| | Google Map |
RSVP (FREE)
Lady Faith has positioned herself as the number one female Hardstyle DJ on the planet, securing the top spot for Hardstyle on both DJaneMag and DJaneTop in 2019. Her specific brand of Hardstyle has been recognized by her legions of fans and her popularity continues to soar. Behind smash hits such as Moxie, Basic Bitch, Bestie, Paint It Black, Supernova and many others, Lady Faith has built the American Hard Dance scene and is currently recognized as one of America's best female DJ/Producers for Electronic music. She has releases with some of the top Hardstyle labels such as Scantraxx, Hard With Style and Fusion Records and has performed on some of the biggest stages in the business, all across the world.
Not only does Lady Faith sonically dominate the crowd during her live sets, she ups the ante by fully channeling the spirit of each event or festival. She gets as involved as the fans in going all out on matching her attire to the theme, and is always a spectacle to behold. Bringing the best vibes to wherever she goes, her loyal Army of Faithful follow her to parties all over the planet.
This pioneer of the American hardstyle scene's sultry energy—not to mention an awe-inspiring ability to stand atop the decks in six-inch heels—heightens the fans experience in combination with her master mixing skills. Lady Faith is a sure thing – she will rock you to the bone and hit you on an emotional level very time she performs.
Forget reality for a moment and bask in the talent and beauty that can only be delivered by the one-and-only American Hardstyle sensation – Lady Faith.