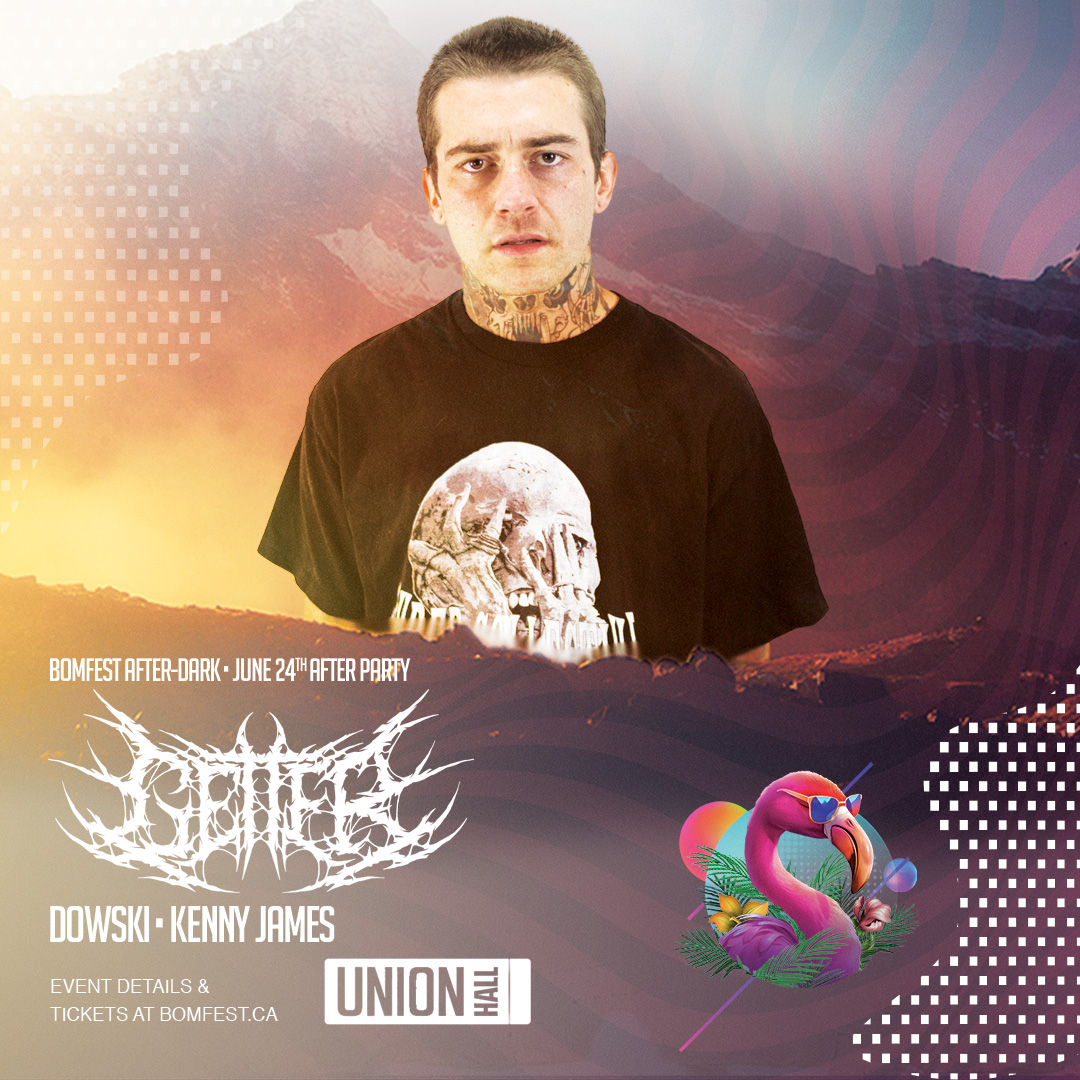 GETTER (BOMFEST AFTERPARTY)

| | |
| --- | --- |
| | June 24, 2023 |
| | 10:00 pm |
| | Edmonton, Canada |
| | Union Hall |
| | Google Map |
Buy Tickets
BOMFEST
🔥 Keep the party going at our day 2 BOMFEST afterparty on June 24th at Union Hall, featuring the one and only GETTER as our headliner! 🎉 We're stoked to bring you an epic night of mind-blowing beats and non-stop energy. Joining the party are local talents DOWSKI and KENNY JAMES! 🎵🙌
🎧 GETTER is a true force to be reckoned with, known for his innovative sounds and boundary-pushing tracks. Get ready to experience his electrifying stage presence and infectious bass-heavy tunes that will have you in a musical frenzy! 🎶💥
Getter, the boundary-pushing music producer and DJ, is a force to be reckoned with in the world of bass music. Hailing from San Jose, California, Getter, whose real name is Tanner Petulla, has established himself as a true innovator in the electronic music scene. With a distinctive sound that blends elements of dubstep, trap, and hip-hop, Getter has captivated audiences around the globe with his infectious energy and genre-defying tracks.
Known for his relentless work ethic and fearless creativity, Getter has continuously pushed the boundaries of bass music, carving out his own unique sonic identity. With a knack for crafting hard-hitting beats, melodic undertones, and unexpected twists, his music transcends genres and resonates with fans from all corners of the EDM world.
Beyond his studio productions, Getter's live performances are an experience like no other. Armed with an unmatched stage presence, he delivers high-octane sets that keep crowds on their toes, dancing and headbanging to the infectious rhythms. Whether it's a festival stage or an intimate club setting, Getter's electrifying presence and infectious enthusiasm create an immersive atmosphere that leaves a lasting impact on his audience.
Getter's musical journey continues to evolve, pushing boundaries and defying expectations with every release. As he continues to make waves in the music industry, one thing is for certain: Getter's unique blend of raw talent, fearless experimentation, and sheer passion for music will continue to captivate and inspire fans for years to come.