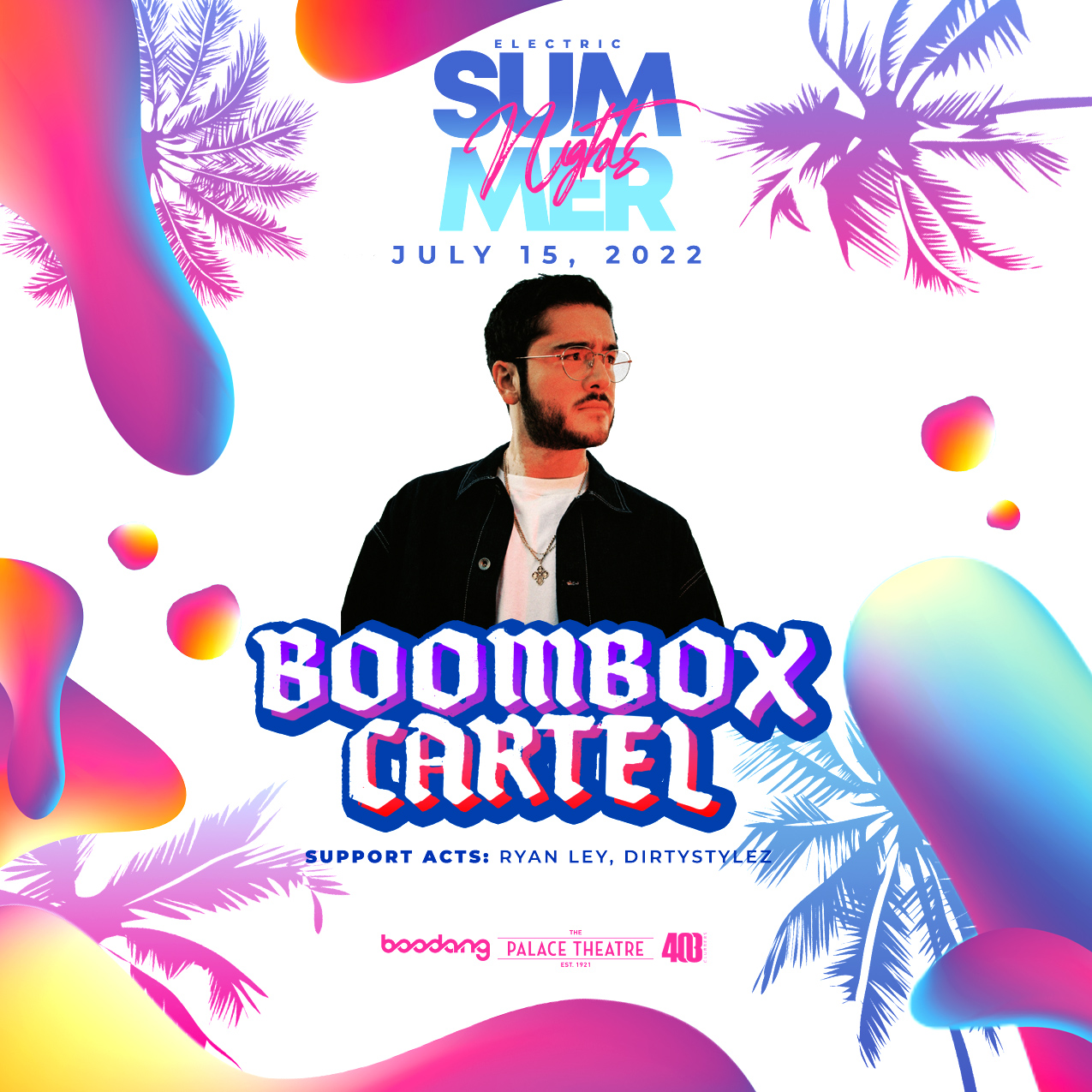 Boombox Cartal- ESN- Calgary

| | |
| --- | --- |
| | July 15, 2022 |
| | 10:00 pm |
| | Calgary, Canada |
| | The Palace Theatre |
| | Google Map |
Buy Tickets
Blurring the lines between electronic and hip-hop with latin influences, internationally-recognized producer act Boombox Cartel has risen the ranks as an unparalleled force in the world of dance music. Founded by Americo Garcia and writing partner, Jorge Medina, the project taps into their rich and storied heritage to influence their production, resulting in a distinct musical catalog.
After relocating to Los Angeles in 2012, the act was enlivened by the diverse and multicultural influences in the electronic scene, eventually inspiring the creation of their highly-acclaimed breakout track, "B2U." The indie-released track immediately garnered the attention of notable artists like Skrillex, Diplo, and Martin Garrix, introducing the Boombox Cartel sound to main stages across the globe. Boombox Cartel's continued on-point production and sonic progression was further illustrated in the debut extended play Cartel in April 2017. The release secured their growing influential status, as the EP was circulated in DJ sets worldwide, and received of string of first-rate reworks from credible, underground artists.
Following the Cartel EP, Americo started touring the project globally, securing sold out shows on the Rogue Tour and prime festival slots at Lollapalooza, Global Dance Festival, Electric Daisy Carnival, and more. With the intention to bring his music and people from all backgrounds together in every performance, the artist's built up accreditation in the dance music realm speaks for itself.
Today, Boombox Cartel continues to inspire musical boundaries in his genre-blending output. Alongside releases on record labels such as Mad Decent, OWSLA, and Spinnin, Boombox Cartel has also been featured in prominent publications like Billboard, Noisey, Complex, and DJ MAG, and currently stands as the #1 ranked Mexican DJ in the world. Further expanding his vision, Americo recently launched a new series of events called Cartel Sound, which saw its inaugural show at this year's SXSW. This new installment of global, curated events aims to spotlight musical progression and bring together artists that are pushing their craft to the next level. He is also in the process of building up his clothing brand called Cartel Merchandise, based out of the Arts District in downtown Los Angeles. The world of Boombox Cartel stands on the precipice of global domination. As 2019 approaches, Boombox Cartel will see his biggest career moves to date with a new chapter of multi-continental tours and releases.