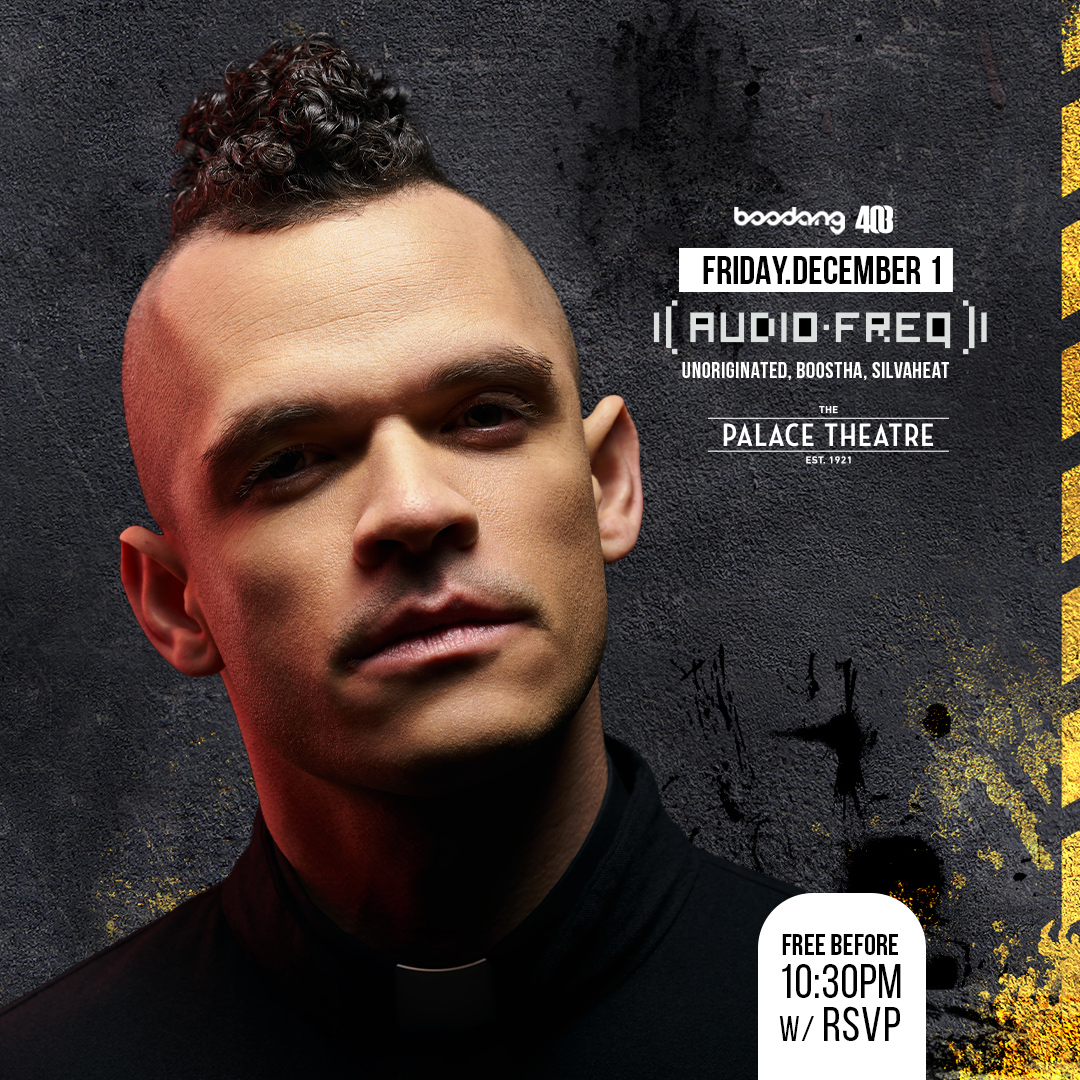 Audiofreq- Calgary

| | |
| --- | --- |
| | December 1, 2023 |
| | 9:00 pm |
| | Calgary, Canada |
| | The Palace Theatre |
| | Google Map |
RSVP (FREE)
Music has always been a monumental part in the life of Audiofreq. Better known as 'Bioweapon' or Sam Gonzalez, he needs no introduction to the hardstyle scene, being one of the most recognizable and infectiously passionate artists to date. Audiofreq is the culmination his drive and energy, an evolution born from Sam's unquestionable passion to his music to higher heights.
Constantly exciting, continually surprising, and consistently excelling, Audiofreq is infectious with his passion and endless amounts of energy which burst through in each record and every performance.
His music is highly acclaimed and supported by the likes of Headhunterz, Noisecontrollers, The Prophet, D-Block & S-Te-Fan, Ran-D, Technoboy, Kutski to name a chosen few.
His dramatic rise to fame is a testament to the raw power of his music and explosive energy behind the decks; he has risen from Sydney's famed underground music culture, conquering the Australia's hard-dance scene, to signing with a European label, but not before taking over Europe with his unique sound and he is now a staple at the world's leading Hard Dance events and festivals.
Audiofreq is guaranteed to bring the house down so be sure to check him out anywhere and everywhere! Without any doubt he will spread euphoric and banging sounds with an infectious energy!